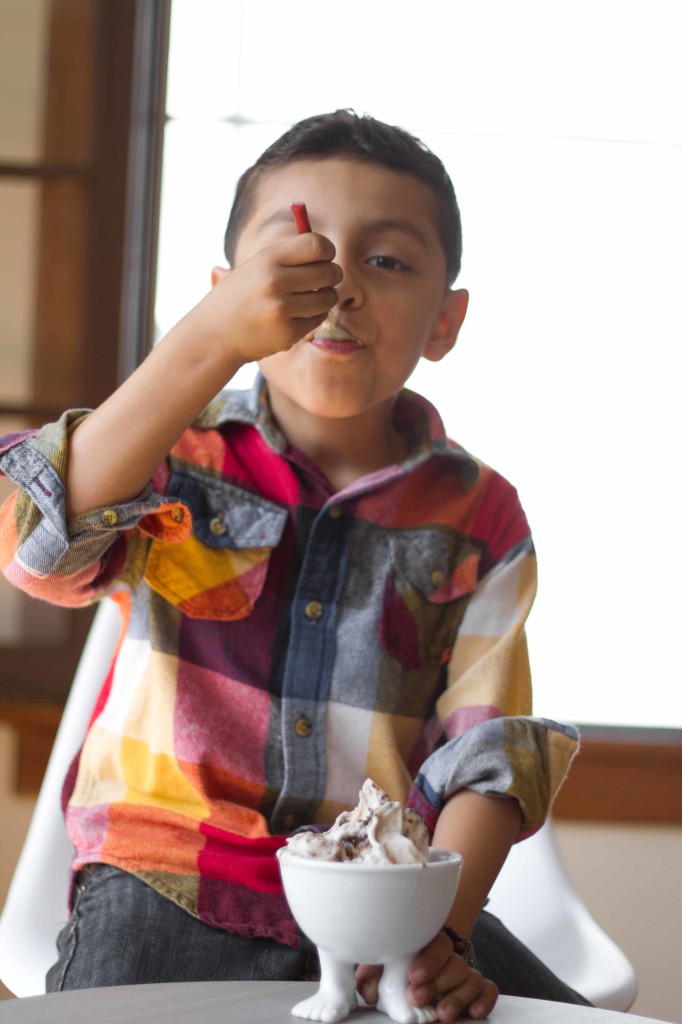 This kid is not a vegan, but I am. So how does Nicholas get his sugar kid fix when he comes to grandma's house? Coconut Milk "Cookies and Cream" Ice-Cream. Sound intimidating? Not at all…check it out.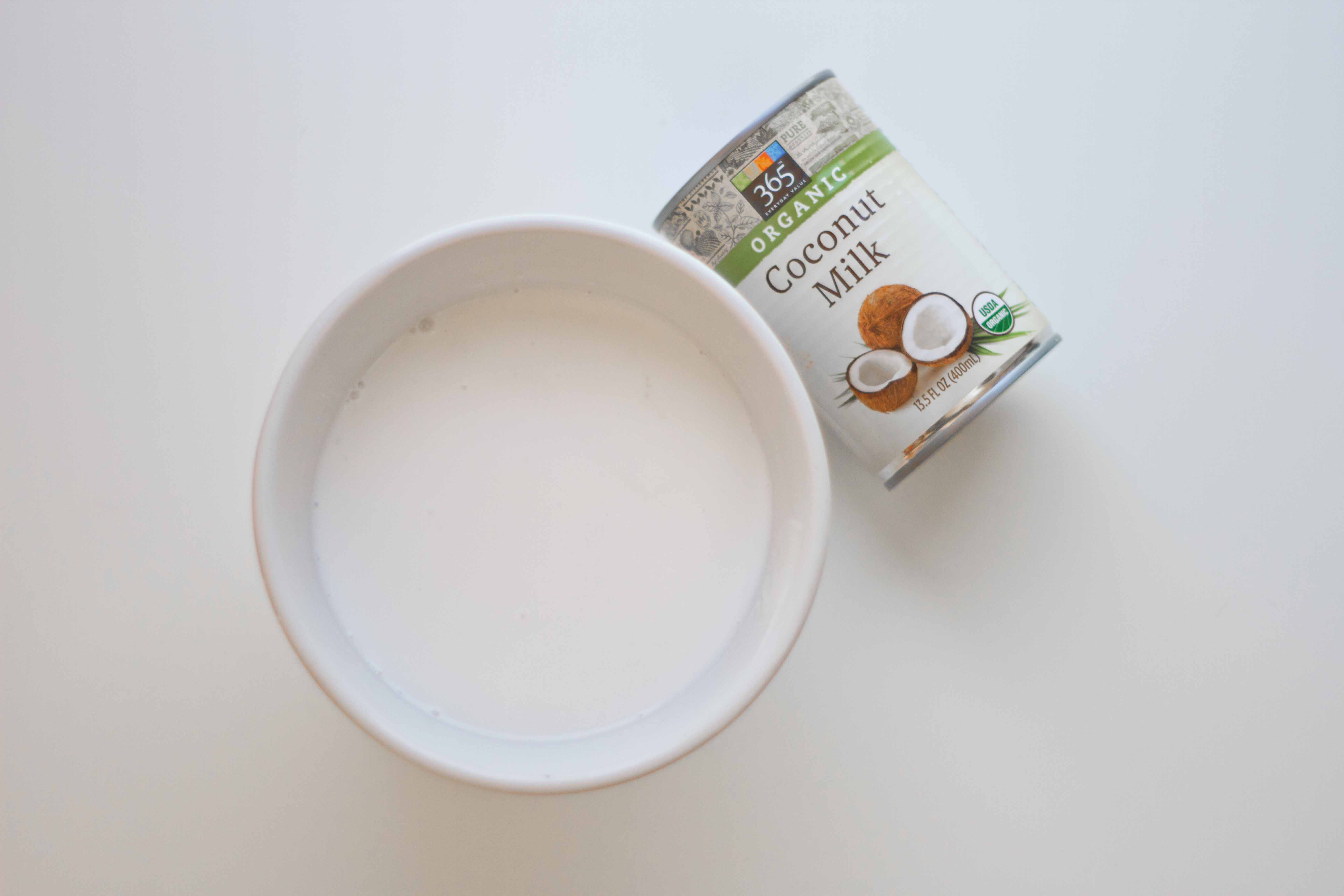 The only advance thinking required in this recipe is to remember to chill the coconut milk for 24 hours before ice-cream making commences. If you don't, however, you will still get great ice- cream but you'll have to chill the ice-cream for a good 5 hours so it can firm up. If you remember to chill the milk, you can more or less enjoy the fruits of your labor immediately after churning!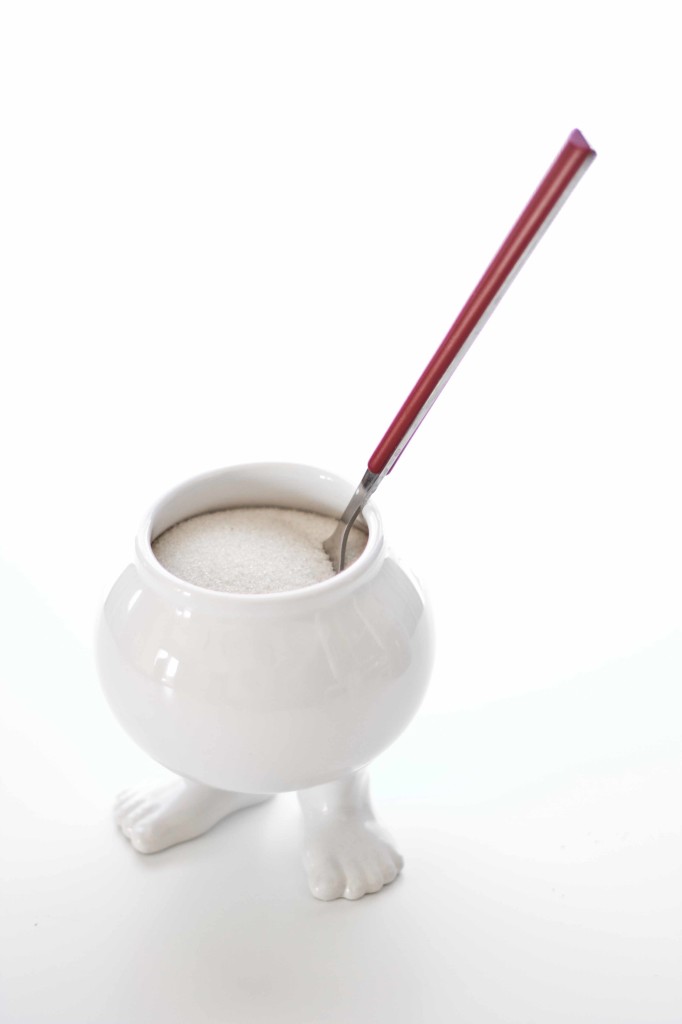 Add about 1/2 cup sugar per can of coconut milk. We use Florida Crystals and if you're not hip to this brand, definately worth checking out. It's a vegan sugar (what?! Yep, sugar is whitened using animal bone) and its soooo much better for the environment to use pure cane sugar– no carbon off-loading and less processing makes the sugar actually taste better. Plus you can buy this stuff at CVS or Smart and Final. No trip to Whole Foods required.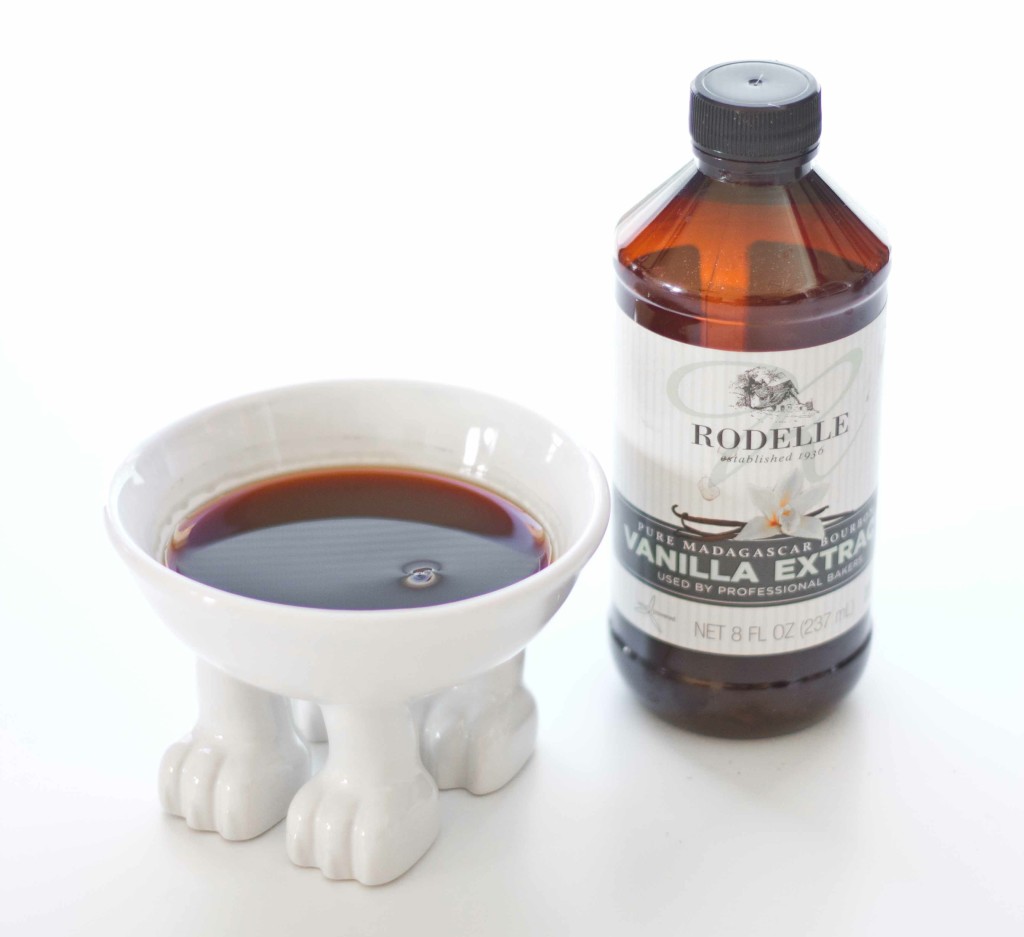 A tablespoon or two of vanilla (and note, here you can substitute or add cocoa powder, mint, coffee etc).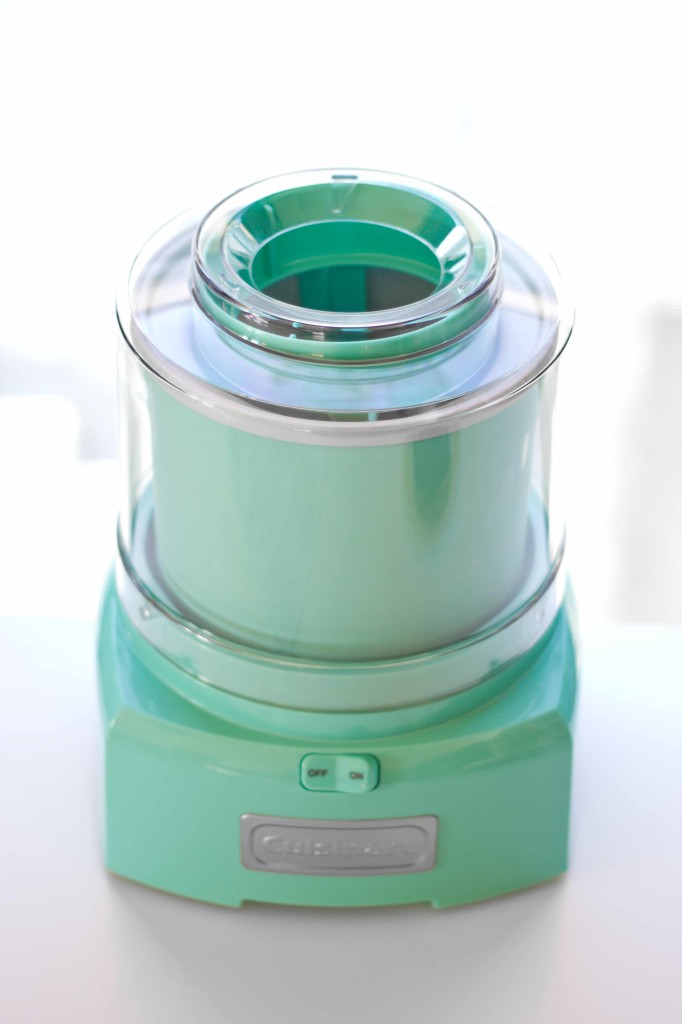 Dust off your ice cream maker (I love our Cuisinart ice cream maker available at Amazon).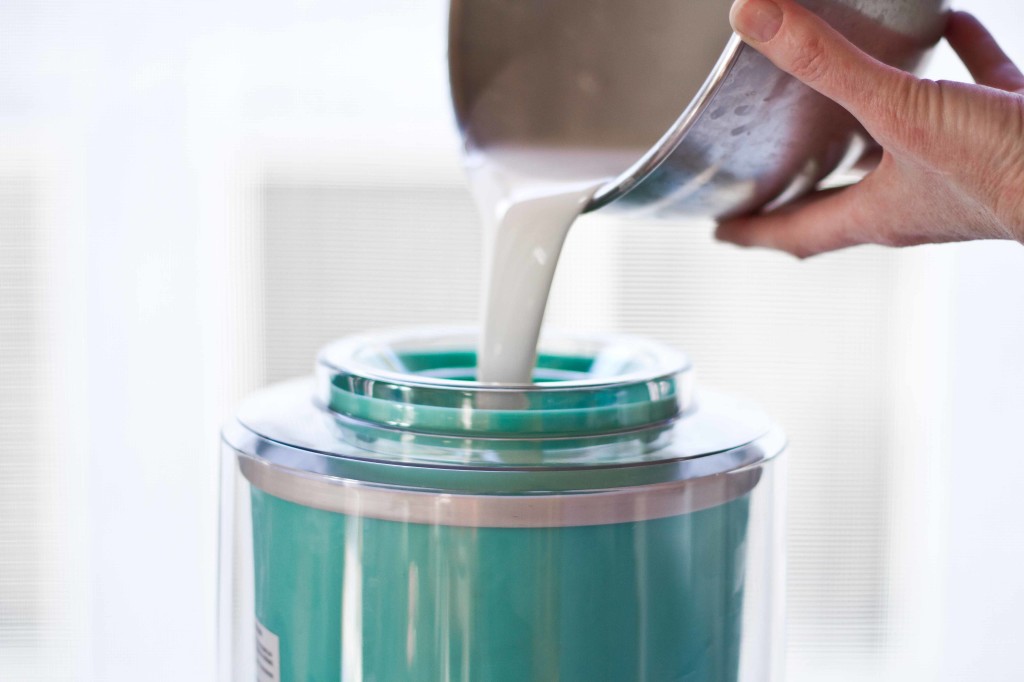 Pour in the milk, vanilla, sugar mixture (I use my Vitamix to blend these three ingredients together first for 30 seconds).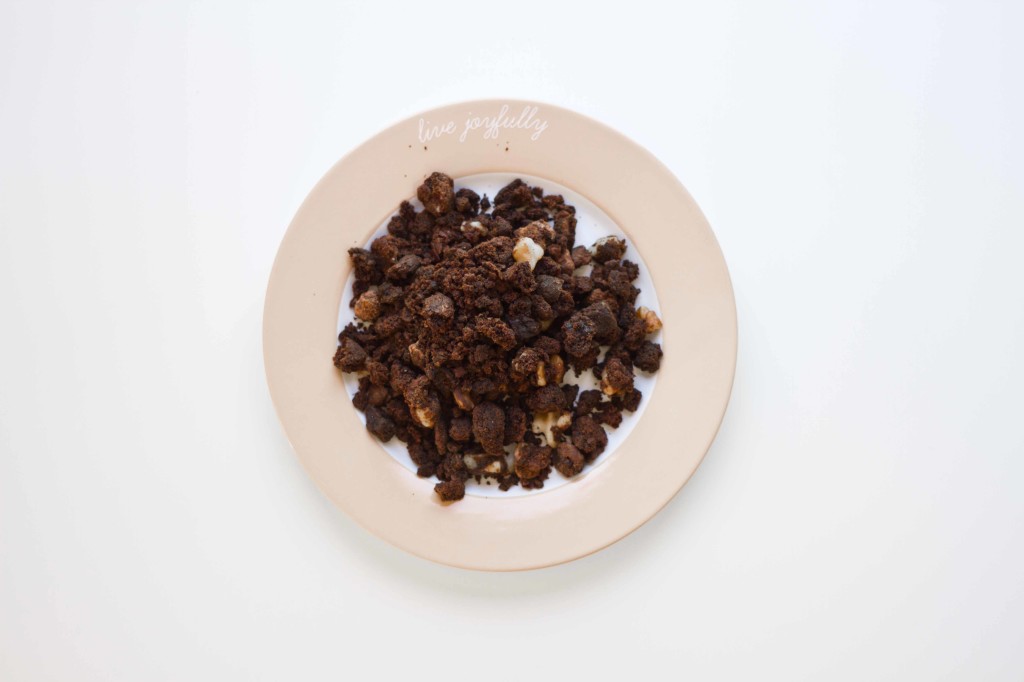 At about 5 minutes to end, add in the cookies. These are the best cookies on the planet. Veganomicon Double Double Chocolate Chip with Walnuts. We sacrificed a few for our ice cream but any good ol' vegan cookie will do.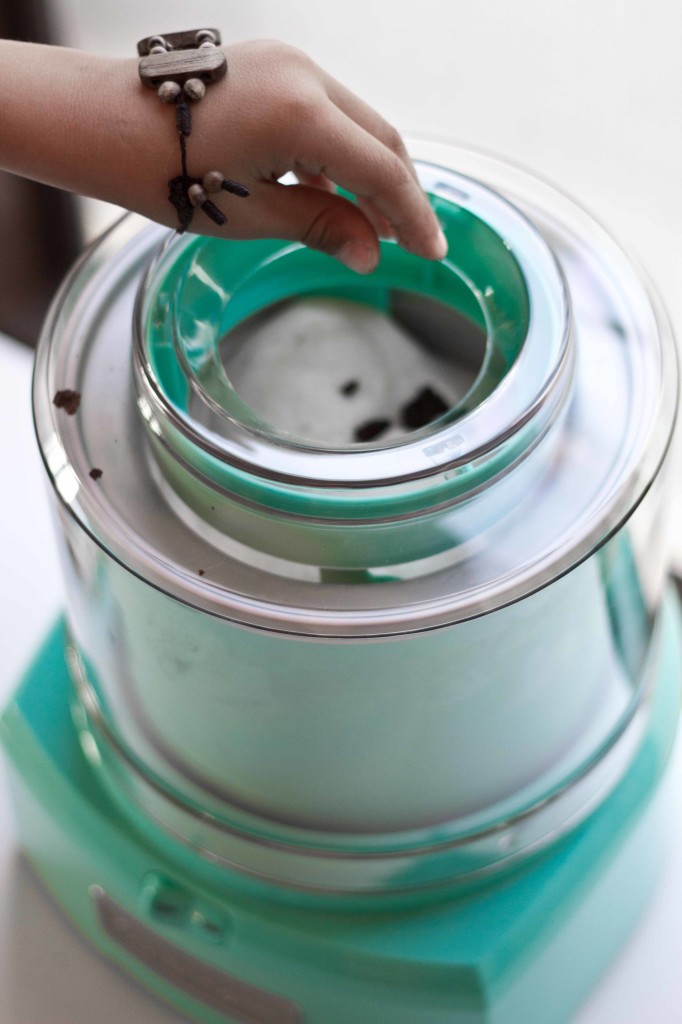 Watch the magic begin.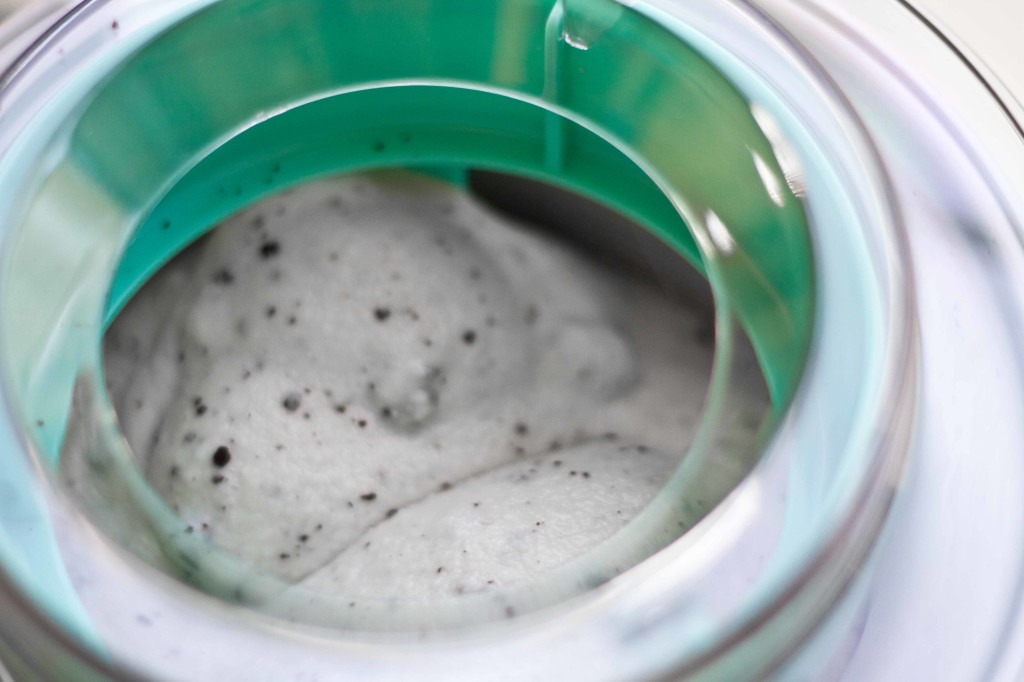 We then transferred the ice cream awesomeness to a metal bowl, layered plastic wrap on top and waited. Somewhat patiently. Somewhat. For this.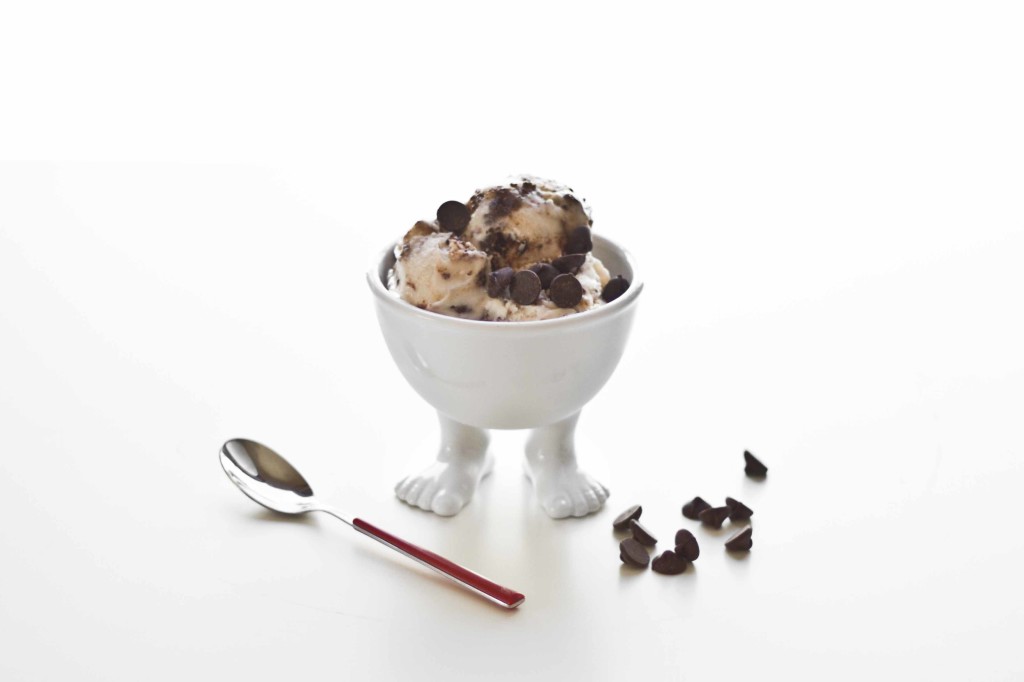 And this.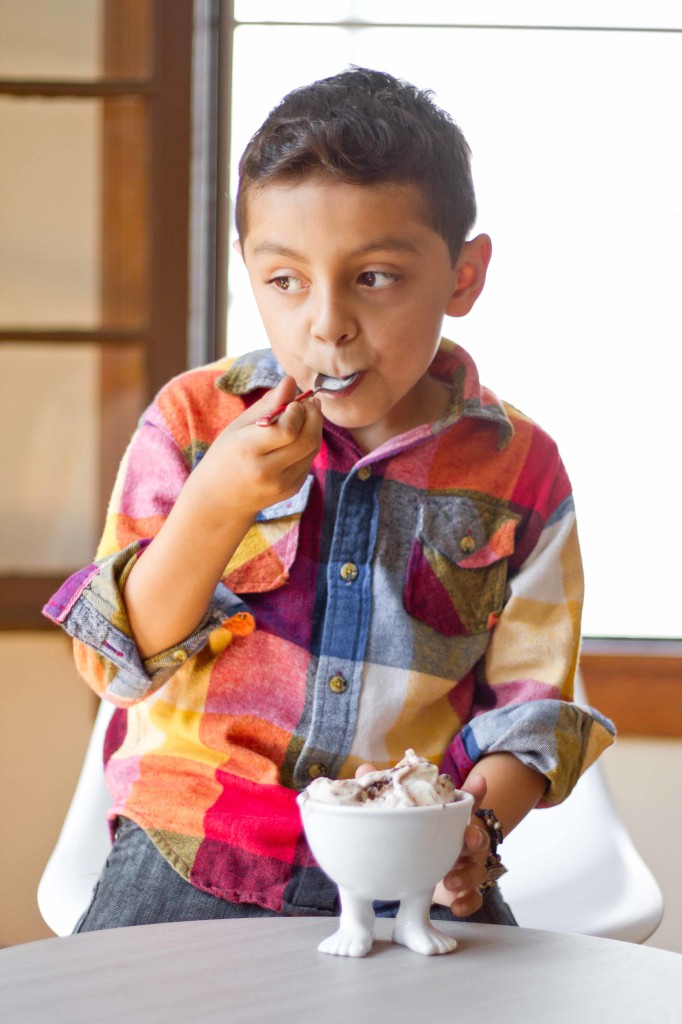 Photos by Mark Kerckaert