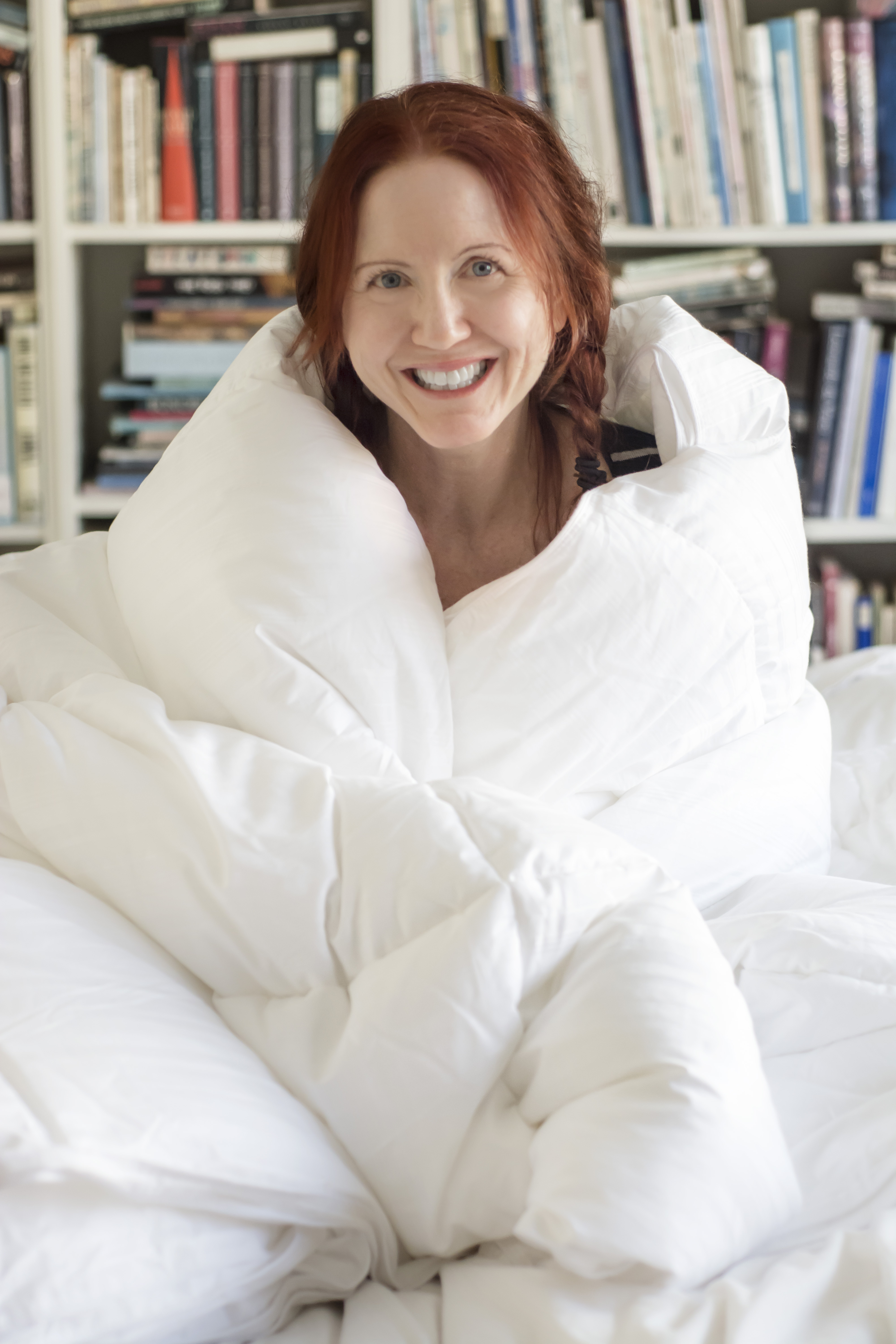 In my ongoing attempt to continue to make my bedroom as harm-free as possible, I recently said good bye to my feather duvet. I must admit I had a very sentimental attachment to my feather duvet because I bought it years ago when I lived in London — years before I considered that ducks would probably prefer to keep their feathers and that down wasn't just found feathers ducks happened to shed by their house at the lake.
My feather duvet was about memories and I'm a sucker for sentimental but I realized hanging on to old feathers was not about who I am now. It was time to say goodbye. Admittedly, I was worried I wouldn't find another quilt that would keep me as warm or make me feel as snuggled. I didn't want anything that felt like plastic. Ditto to a comforter which felt stiff. I wanted the same feeling I had sleeping with feathers.  A quilt which wrapped around me.
Introducing Primaloft!  Primaloft is a synthetic down that provides as much warmth and movement as feathers. Also hypoallergenic, no pointing feather spines and machine washable. I discovered Primaloft a few years ago when I needed a feather-free winter coat. I trusted the material would be unparalleled in the bedroom. Ta Dah! I couldn't have been more right. Primaloft is used in quilts, pillows, and jackets and can be found in multiple brands. The quilt above is an affordable Pinzon by Amazon comforter. Stay warm this winter and let the ducks have their feathers!