MEET MADDIE! (and one of her friends, a volunteer named Tracy)
UPDATE! MADDIE MADE IT OUT!
Maddie is now Allie, she made it to WA yesterday and is at her foster home today!
Thanks all for helping her out of the shelter with a heartbeat! Maddie cautiously checked out 3 acres the first day and ripped and tore through it this morning having a blast before her foster mom picked her up! She will be in a country setting and if all goes well, she may be there permanently! Thanks to all who worked so hard to save sweet Allie! (Freedom shot below!)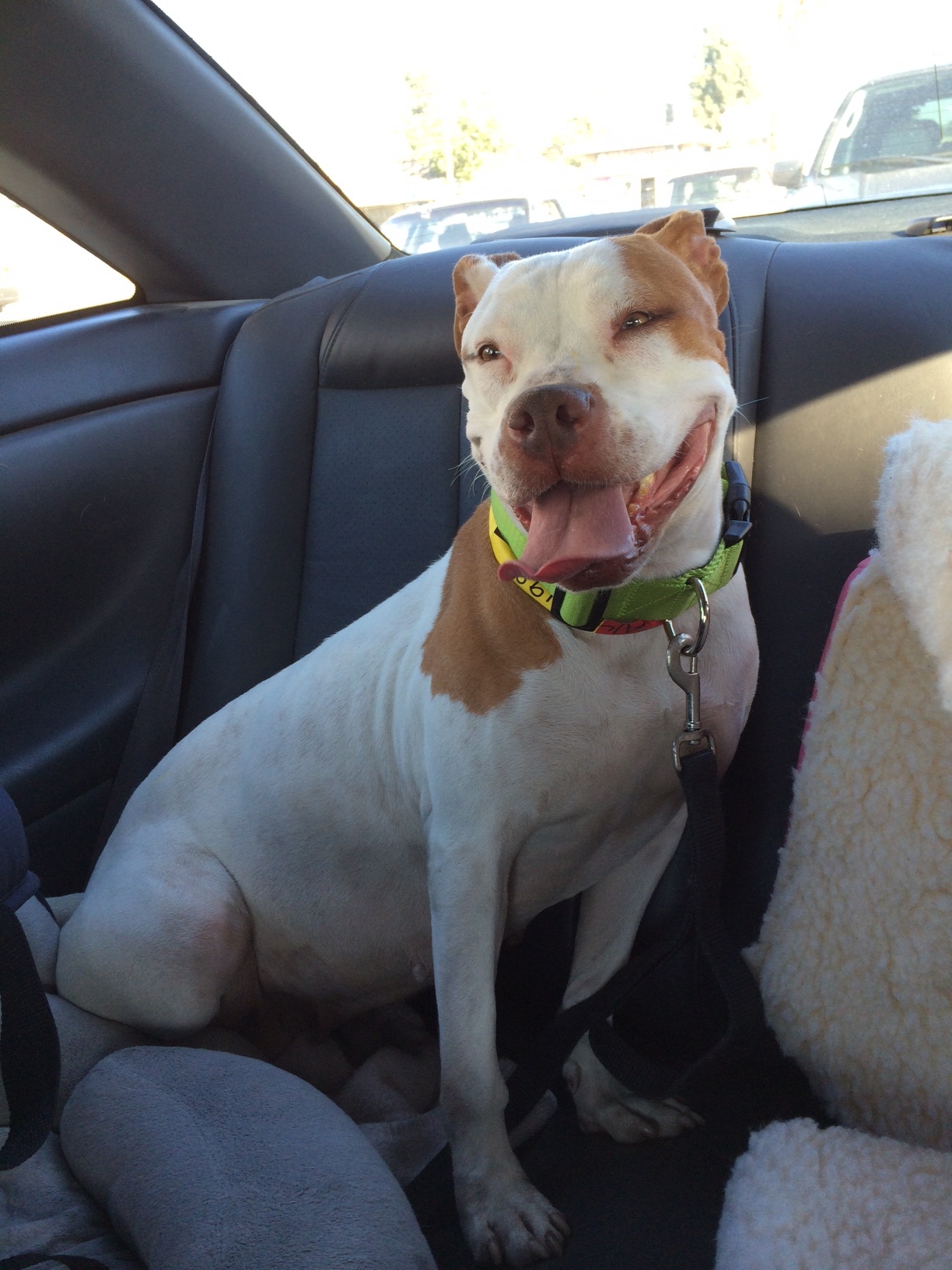 Maddie was surrendered by her owners in October and was understandably confused. When she arrived at the shelter she crouched in the corner of her pen and wouldn't come forward for anyone. Who can blame her? But I fell in love with her and made it a point to give her the attention she deserves so her true personality could come out. Whenever I go to the shelter, I bring Maddie to the yard where she can run around. She knows her name! And comes when called, happy to roll over for belly rubs…with a big grin on her face. She walks nicely on the leash and was happy to have her ears rubbed by a family with two small children, 4 and 7. There are always other dogs in the yard but it makes no difference to Maddie. She's one dog-friendly girl! A staff member was so impressed with her that she made a point to add notes to her file so that all staff members would know what a great dog she was.
I've met a lot of wonderful dogs since I started volunteering, but few get into my heart. Maddie is one of those dogs. She's on my mind all day, every day. She's just a truly special dog that deserves a second chance to be loved.
Please consider helping her get adopted, rescued or fostered and feel free to call me with any questions. Tracy James 847-431-2236.
For Videos of Maddie:
http://youtu.be/ow3PVj7v9d0
http://youtu.be/C7QjcD9ORQs
http://youtu.be/RAYOlQxHSrw