Nothing is as much fun as Halloween in Los Angeles. Between our warm fall evenings and our infinite creative talent (I mean we invented movie makeup and special effects), this city gives a great All Hallow's Eve. I love wandering the neighborhoods, family in tow, ogling the kids and the dressed up homes. What I do not love is worry about my cats and dogs, my other kids. Or if my candy treats are made with ingredients that harmed other animals.
To that end I've created a short list of some of my favorite vegan candy and don't be confused, vegan candy does not mean healthy candy! except Swedish Fish, those are healthy. Vegan means no dairy, so cow moms get to stay with their cow babies, and no gelatin (google gelatin, its absolutely terrible). For a full list you can check out the list at VegNews – even includes vegan caramels!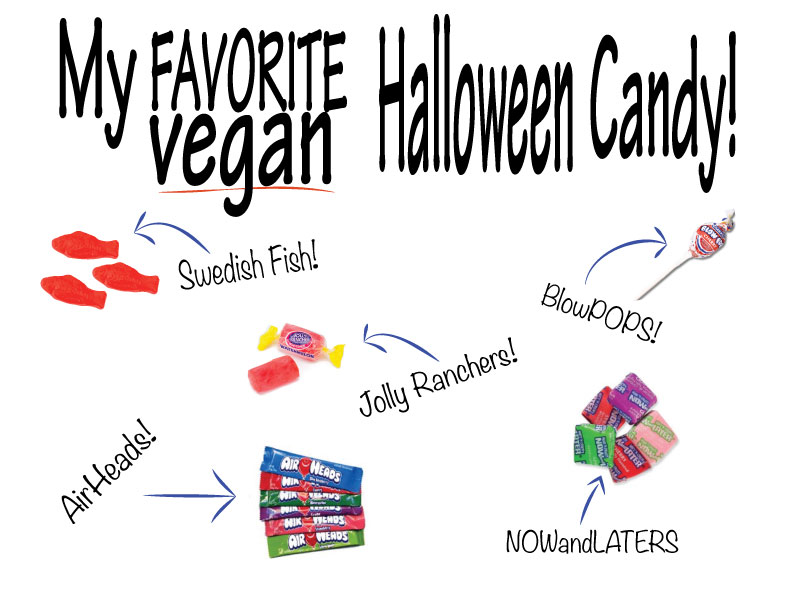 And lets not forget our four-legged friends! Persi has a few tips on how to make sure Halloween is a treat not only for humans but furry friends too.